Argentina is one step closer to addressing anti-social behaviour at football matches, after a so-called "anti-hooligan" bill passed the country's Lower House.
Lawmakers voted with near unanimity to approve a bill that would implement a "special legal mechanism" to tackle football hooliganism, including sentences of between three to 12 years' jail for perpetrators.
See also: Argentine football falls from grace – with the whole world watching
The bill seeks to "implement a special legal mechanism for football events", according to its text.
The 2018 finals season in Argentina ended in controversy when the CONMEBOL football association ruled to relocate the Superclásico Copa Libertadores final to Madrid, following an incident in which hooligans from the River Plate club attacked the Boca Juniors team bus.
In a separate incident just days earlier, All Boys hooligans attacked police and insulted competitors Atlanta with anti-Semitic slurs.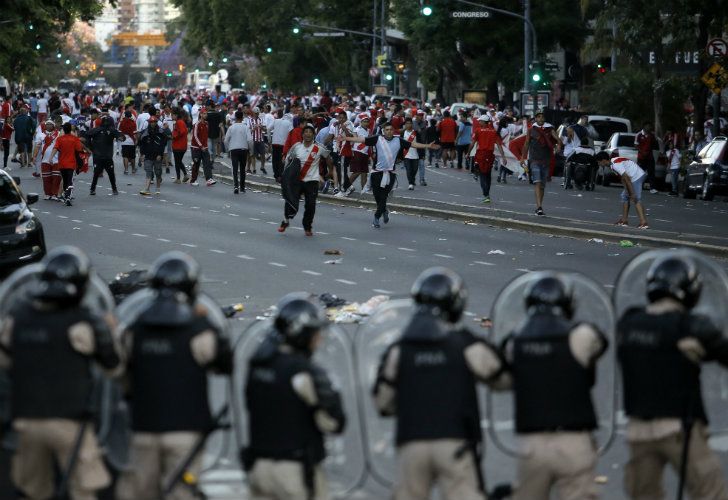 UNINAMITY
Measures to tackle hooliganism in Argentina enjoy widespread support.
A total 199 lawmakers voted in favour of the bill, with just one vote against it and three abstentions.
The Senate must now determine its fate. On Tuesday, Senate President Gabriela Michetti and Senate Majority Leader Federico Pinedo decided to postpone a vote until Congress returns in February.
See also: The barra brava and Argentina's endless cycle of football violence
-TIMES