In the face of the Covid-19 pandemic, cities across the world are adapting their designs to cope with the uncertain future that lies ahead.
With lockdowns greatly reducing the use of roads, local authorities from Berlin to Bogotá have taken advantage by closing streets to cars and opening them to bicycles, while unveiling ambitious plans for the redesign of the urban fabric. As examples of successful urban models from Europe, the United States and even Latin America keep on pouring in, however, a key question emerges: what has Buenos Aires been up to?
"Public space and mobility have been adapted for the progressive return of inhabitants to places of safe encounters," the City government's Transport and Public Works Minister Juan José Méndez told the Times. "Public space is being redesigned to ensure egalitarian and safe access to the different activities that take place in Buenos Aires."
Late last month, the Buenos Aires City government started the construction of "pop-up" bike lanes in the capital's two major avenues, Córdoba and Corrientes. Mayor Horacio Rodríguez Larreta's administration says bike use has increased a whopping 114 percent since March as porteños gave up on public transport and cycled to work instead. The trend is clear: authorities expect 500,000 cycling trips to be made in the city next year, compared to about 300,000 in 2019.
"We need to prepare the City for that," admits Cabinet chief Felipe Miguel.
The move is part of a pilot project that, if made permanent, will add 17 kilometres to the current network of 227 kilometres of bike lanes.
Five months into the lockdown, however, the plan has been criticised as unambitious.
"The very idea of reclaiming public space for people and alternative modes of transportation is a very good one, and the bike lanes plan — although it took some time — is a positive step," said transport specialist Rafael Skiadaressis. "But other cities have moved faster in implementing more kilometres of pop-up cycleways, even those with extensive bike lanes such as Berlin or Paris."
This year, the French capital has rolled out 650 kilometres of cycleways — including several pop-up "corona cycleways"— and began offering 50 euros per person for bike repairs, while its German counterpart added new lanes to its preexisting 800 kilometres in line with Berlin's Mobility Law, which calls to create a bicycle city before 2030 and give more space to car-free transport.
These efforts are far from a privilege of rich urban centres. In March, as the Covid-19 was starting to spread throughout the world, Bogotá added 117 kilometres of cycleways as an alternative to crowded transit, extending its offer to 550 kilometres. The Colombian capital already has 13 bicycle garages located by Bus Rapid Transit (BRT) stations and plans to build 13,000 new bike parking spots by 2027.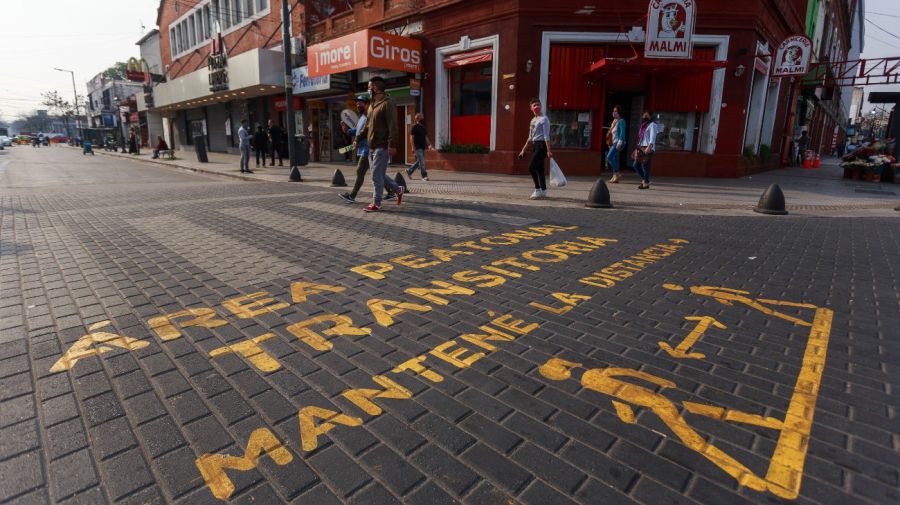 Lack of a 'continued effort'
But the problem does not lie in the extension of the network per se, but rather its connectivity and overall quality. Several users have complained about design problems (dead-ends and bottlenecks), as well as drain covers, potholes and other obstacles that make riding dangerous, which are far from being solved.
Other issues have emerged too. In May, the Asociación de Ciclistas Urbanos (ACU) called for the creation of parking garages for bicycles in public buildings and demanded private credits for the purchase of bicycles. Right now, the public-run Banco Ciudad is offering 12- and 24-installment plans to purchase a unit with a 20 percent surcharge — a downgrade after the more ambitious 50-installment programme that helped sell more than 50,000 new bikes until it came to an end earlier this year.
"The Banco Ciudad programme will continue," said Méndez, the Transport minister. "We're working with the grassroots organisations and institutions that conform the Amigos de la Movilidad Sustentable ["Friends of Sustainable Mobility"] programme to help bring more cyclists to the city."
Every year, the Copenhagenize consultancy firm publishes a list of the world's most bicycle-friendly cities. In 2015, Buenos Aires ranked in 14th place, ahead of Berlin or Vienna, but it has since been dropped from the top 20. Copenhagenize's CEO Mikael Colville-Andersen has suggested there is a lack of a "continued effort" on the part of the City government.
More than just bikes
Before the pop-up bike lanes plan, the Rodríguez Larreta administration had already moved on to convert a dozen streets of inner city neighbourhoods into pedestrian commercial zones, including several areas of the historic district in San Telmo as well as the Mercado Juramento and the Chinese neighbourhood in Belgrano. In other parts of Buenos Aires, paint and markings were used to widen sidewalks and indicate social distancing measures.
It's a start, but local opposition leaders say it's not enough.
"The lockdown began on March 19, we're now in September and the measures are coming in dribs and drabs," Juan Manuel Valdés, a City lawmaker for the Frente de Todos coalition, told the Times. "The City has no comprehensive plan."
As restaurants and bars take over sidewalks to provide pandemic-safe dining, people with disabilities are also facing new barriers, said Valdés, who chairs the Disability Committee at the City legislature. "How are blind people or people in wheelchairs supposed to move around in these squeezed sidewalks?" he asked.
This week, his demands have been partially addressed: the City government announced a number of interventions aimed at occupying street space in a number of gastronomic and commercial hubs such as San Telmo, Caballito and Villa Devoto. Starting today, the City will open up 38 pedestrian areas, most of them in the wealthy Palermo and Recoleta neighbourhoods, that will help some 1,400 retailers to occupy street space and allow for safer open-air exchanges.
"This new public space should allow social distancing measures to be observed. It must be sustainable, replicable and collaborative," said Clara Muzzio, the City's minister of Public Space and Urban Hygiene. "We're moving towards the scale of the neighbourhood and abandoning the monocentric model."
Whether these streets will remain as pedestrian and cycle access only will depend on the overall functioning of the areas and its acceptance among citizens, the local government said.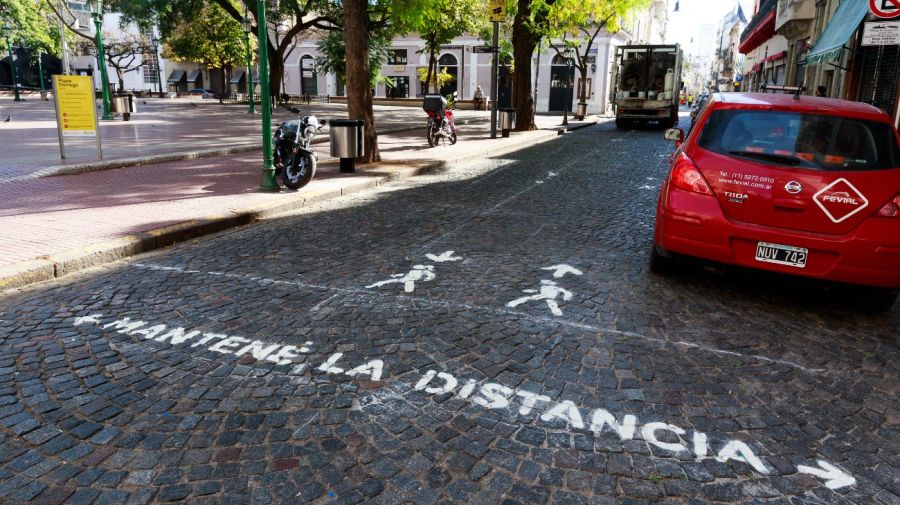 The big picture
In the pre-pandemic world, some 700,000 vehicles entered the City's boundaries every day, adding to an existing stock of 900,000 particular cars, 10,000 taxis and 37,000 buses. And this was the time when millions in Buenos Aires and its metropolitan area took buses, trains and subways to get to work. Now that it's been months since public transport has been limited to essential workers, the real risk is that a "return to normality" could reinstate or even worsen already high levels of noise and air pollution, especially if the pandemic drives everyone into their cars.
With this brave new world in mind, mobility and centralities in Buenos Aires should be reinvented. This means that parts of the City's sustainability agenda should be pushed more aggressively, but it also calls on planners to accept that some of the things that were being done no longer ring true. A lot can be done considering half trips in the city are generally less than five kilometres in length.
"All around the world some very interesting debates are taking place regarding the future of cities. I know that the macroeconomic context leads us to be less ambitious, but we should be able to do more than what's being done right now and to change some major trends of this administration," said Valdés.
The opposition lawmaker said the government should revise its long-time plan of selling-off of public spaces, for example, arguing the City has been letting go some precious public lands that could instead be used to build more green public spaces and public equipment.
Two weeks ago, the Rodríguez Larreta administration announced the auction of 1,800 square metres of public lands in the grounds of Tiro Federal shooting range in the northern neighbourhood of Núñez, near River Plate's Monumental stadium. A major part would be used by private developers to build offices and luxury high-rises — although the future of "agglomeration" economies and co-working spaces in the post-pandemic world is unclear, to say the least.
The City branded the development as part of a larger, state-of-the-art "Innovation Park," a campus for scientific and technological research. But universities and public agencies were left with less than 20 percent of the space, said Mariano Recalde, a former lawmaker and mayoral candidate who gave up his seat to Valdés last year to be sworn in as senator.
Meanwhile, in a World Economic Forum ranking of global cities with the highest percentage of green space, Buenos Aires is ranked 33 out of 37, behind Guangzhou, Warsaw and Cape Town. Neighbourhoods Almagro and Boedo have only 0.2 m2 of publicly accessible green space per inhabitant.
Good intentions abound, but the steps toward a walkable and liveable city have for some been too timid.
"This is a historic moment when cities can change course," Janette Sadik-Khan, former transport commissioner for New York city, wrote in a recent report by the National Association of City Transportation Officials. "Empty lanes… form the outline of the future cities we need to build."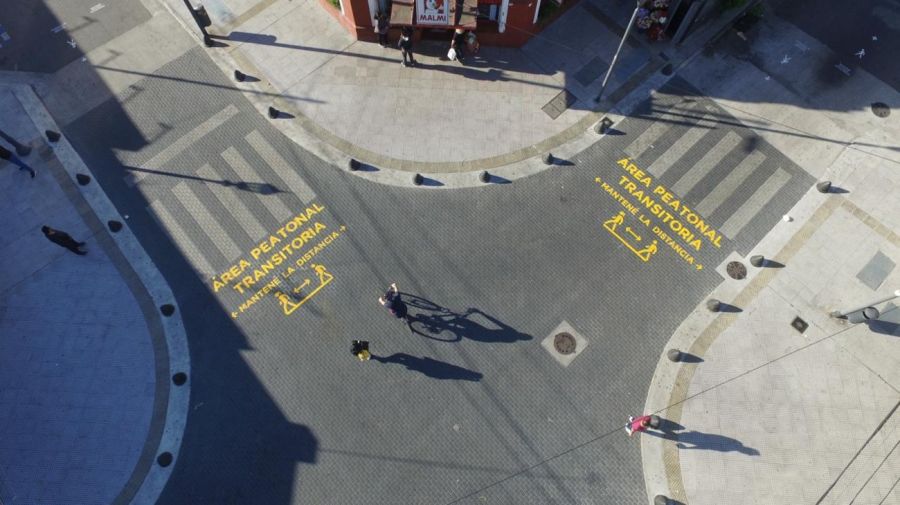 EcoBici programme
Biking enthusiasts have also criticised the current state of the EcoBici bike-sharing programme, which has been plagued by lack of available units even before the pandemic hit.
In January, the City government announced it would reinstall 20 bike stations in the southern neighbourhoods after dismantling them because of "vandalism" and alleged "lack of demand." But the Covid-19 changed their plans, and since May 11 the free biking scheme is now operating on a reduced basis, with even less stations and rental periods of 30 minutes.
Authorities presiding over the programme address daily criticism from users. The official line is that right now two-wheelers are reserved for essential trips.
Asked by the Times whether the scheme would be relaunched anytime soon, Méndez responded that for the time being they will continue with the plan outlined in May, with only 200 of the 400 stations opened to the public.
"These stations are located strategically near transfer hubs and dense working areas to ensure people moving through these areas have bicycles as an alternative," said the transport minister.
A brief history of bike lanes in Buenos Aires
The first seven kilometres of bike lanes in Buenos Aires were announced in 1997. They were the first "proper" (non-recreational) paths that added to the existing ones in the Bosques de Palermo.
By 2004, the network of "bicisendas" had expanded to 40 kilometres and five years later the then-mayor Mauricio Macri unveiled a programme of protected bike lanes or "cycle tracks" that last year reached the 200-kilometre mark.