After four years of effort and more than 95,000 attempts to gain entry, investigators in Argentina have finally gained access to the iPad owned by Natacha Jaitt, the late media personality whose 2019 death sparked controversy and conspiracy claims.
Prosecutors leading the investigation into the former model and reality TV star's tragic death four years ago hope the contents of the device will shed light on the circumstances leading up to passing.
Jaitt's body was found on a bed at the Xanadú party salon in Tigre, on the outskirts of Buenos Aires City, in February 2019. An autopsy report concluded that she died from multiple organic failure following a cocaine overdose.
The 41-year-old was a well-known personality in Argentina, often for the wrong reasons. Known to have formerly been a drug user, those closest to her insisted that she was no longer using at the time she died.
Jaitt had previously worked as a model, actress, escort, reality TV star and radio presenter. Her public profile surged, however, in April, 2018, when she made a series of explosive allegations asserting that dozens of high-profile sports and entertainment personalities were involved in a child prostitution ring.
The claims, aired during television appearances and on social media, were hugely controversial. They came just days after investigations into alleged child abuse at major Argentine football clubs, including Independiente and River Plate, hit the headlines.
Prior to her death, Jaitt had expressed fears for her safety, at one point warning on Twitter that she could pay the ultimate price for revealing dirty information on Argentina's rich and famous.
"Warning: I am not going to commit suicide, I am not going to take too much cocaine and drown in a bath, or shoot myself. So if this happens, it wasn't me. Save this tweet," she wrote in April, 2018.
Overdose or murder?
Natacha Jaitt's body was found naked and unresponsive on a bed at the Xanadú party salon in Benavídez, Tigre, on February 23, 2019.
A forensic report established that she suffered "multiple organ failure" as a result of "death by overdose," but the cause of her death is still disputed. The former reality TV star's close family isn't convinced – they assure that she was murdered.
Jaitt had travelled to the Xanadú, a private events facility in Villa La Ñata, for a business meeting with a group of individuals.
The lounge was owned by businessman Guillermo Gonzalo Rigoni, who was joined that night by two of his friends, Gaspar Esteban Fonolla and Gustavo Andrés 'Voltio' Bartolín. Also present were Raúl de Jesús Velaztiqui Duarte, reportedly a friend of the victim, and a young woman from the area named Luana, allegedly a prostitute or escort.
Testimony from those present say that alcohol and cocaine were consumed. The partying went on into the small hours.
A call to the emergency services at 1.49am on February 23 reported that a woman lying on a bed was not responding and that attention was needed.
When police arrived at the scene, they found Natacha's lifeless body on a bed. Witness statements from those present were taken and security camera footage was seized, as was the victim's iPad.
Ulises Jaitt, Natacha's brother, firmly maintains that she was killed, arguing that it was impossible that his sister had "died from an overdose in two hours." He further alleges that police "did not preserve the crime scene" upon arrival.
Natacha's mother, Aliza, firmly believes her daughter was killed and said last month she does not expect anything to be found on the tablet, given it has likely been "manipulated" in recent years.
Velaztiqui Duarte, a Paraguayan-born events promoter and producer, was arrested by police in February, 2019 for providing false testimony. He was acquitted of all charges by a court in August, 2020.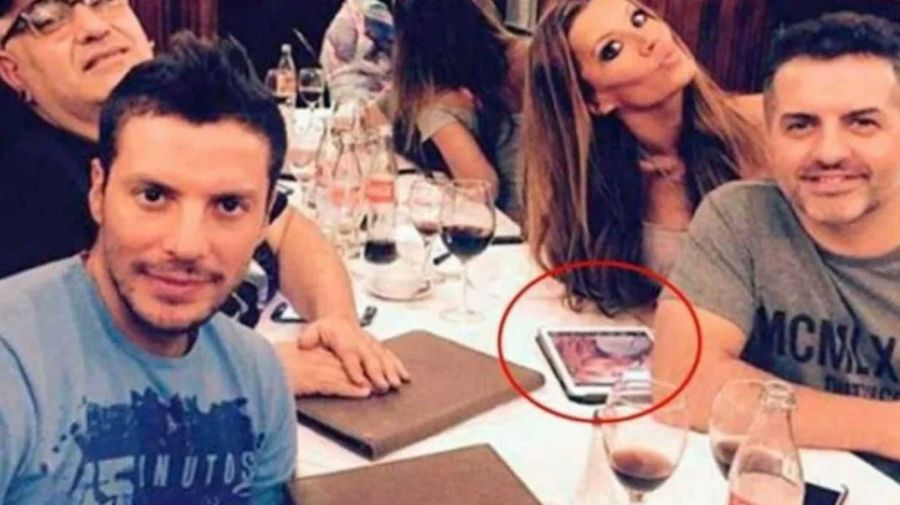 Unlocking the tablet
Speaking this week, the San Isidro prosecutor leading the investigation said there is "no evidence of the involvement of third parties in the causes of" Jaitt's death.
Cosme Iribarren said that "all the studies were carried out with the seriousness, speed and objectivity in a case like this," despite the family's concerns.
"What has been established is what the forensic doctors concluded in the autopsy: that there was a multi-organ failure, and they give us a series of conclusions that a priori do not envisage the involvement of third parties in the causes of death," said Iribarren.
Judicial sources say the case was expected to have been closed months ago, given the lack of new evidence to emerge in recent years. However, they say that gaining access to the iPad and its contents could now extend the timeframe, depending on what is uncovered.
Two complete copies, an original and a back up, of the device's content – more than 50 gigabytes of information in total – were made last week by technical specialists overseen by Gendarmerie (Border Guard) officers and relatives of the victim. Federal justice officers investigating child exploitation in Argentina were also present.
Both sets include all the photos, videos, audios, messages, applications and other content on the device, including previously deleted files that are retrievable.
Now the information has been copied, a detailed analysis will begin, which could take months and which will be reported in real-time to the case investigators.
Prosecutor Iribarren added that "all the information" from the iPad had been obtained and that the tablet "is preserved and stored."
He revealed the password to access the iPad – which investigators had not been able to crack – was '177199.'
The code was eventually found with the help of a premium security tool known as UFED, a product made by the Israeli firm Cellebrite which specialises in the extraction and analysis of data from mobile devices.
– TIMES/NA/PERFIL