A top official in the Buenos Aires Province government has resigned his post and candidacy in the upcoming elections after images of a luxury trip he shared in the Mediterranean with his model girlfriend prompted corruption allegations in the courts.
Caught in the eye of the media firestorm, Buenos Aires Province Cabinet Chief Martín Insaurralde said Monday he was dropping his candidacy for a Unión por la Patria councillor seat in Lomas de Zamora, his political stronghold, just two days after he resigned his post as a provincial official.
Insaurralde, 53, had held the position since 2021, having been appointed after that year's midterms. A veteran Kirchnerite, he previously served mayor of Lomas de Zamora for 12 years and went on leave to join the provincial government.
"Since I do not want to be used to affect the political arena during the electoral process, today I tendered my resignation as Cabinet chief for the Province," the now former official stated in a press release.
Scandal explodes
Speculation over Insaurralde's future in Governor Axel Kicillof's administration exploded over the weekend after intimate images of a luxury trip off the coast of Marbella were posted online by his girlfriend, model Sofía Clérici, on Saturday lunchtime.
Photographs and video footage Clérici shared on Instagram showed the duo living the high life, opening champagne bottles and eating seafood on a yacht off the coast of Marbella. Intimate video footage showed them kissing sexually in a bed onboard the ship.
The model, who has a lingerie line and previously dated ex-Buenos Aires Province governor Daniel Scioli, also posted pictures of expensive items she seemingly received on the trip which were described as "gifts," including a Rolex watch and a Louis Vuitton handbag.
The scandal has arrived just three weeks before the October 22 general election, in which Kicillof is seeking re-election in Buenos Aires Province, a key battleground region.
Argentina is gripped by economic crisis, with inflation running at more than 124 percent annually and poverty affecting more than 40 percent of the country.
As well as the more obvious criticism of Insaurralde being out of touch with the common citizen, the images from the trip sparked outrage among the opposition and criminal complaints of illicit enrichment.
After Sunday's presidential debate in Santiago del Estero, ruling coalition presidential candidate and Economy Minister Sergio Massa said that the Kirchnerite leader should step down from his ticket.
Kicillof, for whom the scandal could not come at a worst time, confirmed Monday that he had accepted Insaurralde's resignation. He announced he had sent a bill to the provincial legislature to eliminate the outgoing official's post.
"This is not about 'honesty marketing' in the middle of an election campaign. For us, government is a tool to transform the lives of others. We cannot be distracted or waste time. The speed with which things were resolved makes it clear where I stand and what my decision is," he wrote on social media.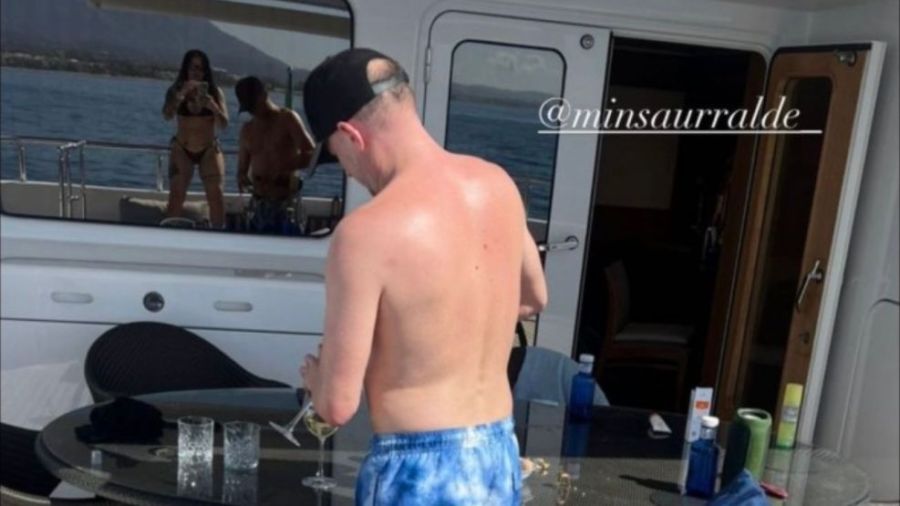 Criminal complaints
Despite the governor's attempt to tamp down the scandal, a new legal case was initiated on Monday as its reverberations continued.
Juntos por el Cambio position deputy Ricardo López Murphy told reporters that he reported Insaurralde for illicit enrichment, while Clérici was also reported before the federal courts.
"We demand that he [Insaurralde], Kicillof and Massa explain how he funded his ostentatious trip with the salary of a public official," tweeted López Murphy.
The author of the complaint against Clérici is lawyer Gastón Marano, who also leads the the defence for Nicolás Carrizo, the leader of the so-called "copitos" gang that is detained for the attempted murder of Vice-President Cristina Fernández de Kirchner in September last year.
Marano raised suspicions about the "luxurious" presents Clérici is said to have received, such as a Rolex Perpetual Date watch, valued at US$14,000, an expensive Louis Vuitton bag and a Cartier bracelet.
After the scandal broke, Clérici later said that the trip and presents had been paid for by her, and claimed had borrowed the luxurious yacht from a friend.
Insaurralde has already faced allegations of illicit enrichment due to previous rumours that he paid US$20 million to settle his divorce with model and TV presenter Jésica Cirio.
Cirio has also now been reported in court before Federal Judge Julián Ercolini for allegedly covering up illicit enrichment.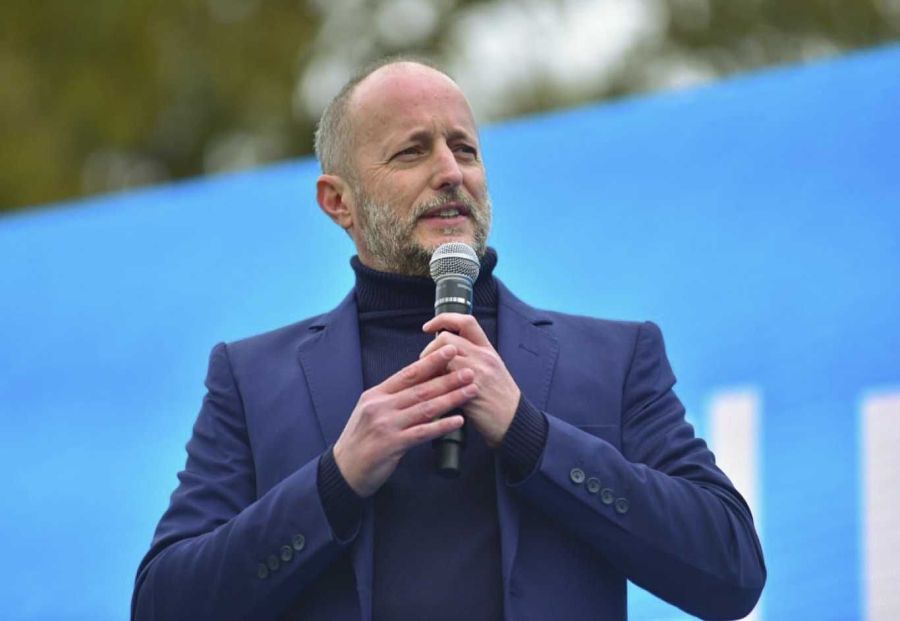 Model responds
Clérici returned to social media early Monday morning to vent about the situation, denying Insaurralde had funded the exclusive voyage with a hired luxury yacht. Neither had he purchased the expensive gifts, she added.
"There's nothing wrong with a politician taking a short holiday," she wrote to followers. "I'll explain a bit, because people love to talk. I went to see my sister in Marbella, where she lives, and just so you know the yacht belongs to a friend of my sister's who lent it to us for a full day."
The model assured that the expensive gifts posted on her Instagram "had been bought by me and her alone."
According to Marano's criminal complaint, Clérici is registered with the AFIP tax office as self-employed or 'monotributista' at the lowest end of the scale, with a revenue cap of 116,000 pesos per month. She thus cannot afford the expenses she showed on her social networks.
The complaint also includes a photo of Cirio, Insaurralde's former partner, also wearing a Cartier bracelet, suggesting it might be a common gift given by Insaurralde to his partners.
Clérici, who sells footage via OnlyFans, had been sharing photos from her luxurious trip for the last few weeks on social media, suggesting she was enjoying a new romance.
On Saturday, she confirmed it was Insaurralde when she posted the footage online, tagging his account in the process. Hours later, he was tendering his resignation.
– TIMES/NA/PERFIL