Tens of thousands of porteños hailed the life and music of Charly García on Saturday, as the legendary Argentine rocker's 70th birthday was celebrated in style in Buenos Aires.
During a day of tributes, exhibitions and concerts organised by the National and City Governments, the birthday boy himself was also out and about, surprising and delighting fans with an unannounced special performance. Though perhaps lacking the stamina of his youth, Charly was still exactly where he should be: seated at the piano, playing with friends and enjoying himself.
García took to the stage at the Kirchner Cultural Centre (CCK) after several hours of shows had already passed, with classical, folk, jazz and rock musicians having recreated his unforgettable tunes from a lengthy, hit-laden career. Joined by his usual band, singers Rosa Ortega and Hilda Lizarazu and fellow legendary songwriter Fito Páez, he moved gingerly onstage and stayed behind his piano for the set.
Dressed in a white suit, black fedora and an armband with his famous 'Say No More' motto, the man with the bicolour moustache led renditions of classics such as 'Cerca de la Revolución,' 'Promesas sobre el bidet,' 'Raros peinados nuevos' and 'Demoliendo hoteles.' Fans, many of whom had been waiting for hours on the off-chance that their idol might appear, were delighted and responded with a heartfelt rendition of 'Happy Birthday.'
García's move may have been gravelly, but it didn't matter – all those present sang every word at the top of their lungs during the emotional 20-minute set, which closed with the iconic 'Canción para mi muerte,' a song Charly wrote before he turned 20 and recorded with Sui Generis.
"Charly is everything," said Emiliano Seminielo, a fan who caught the show.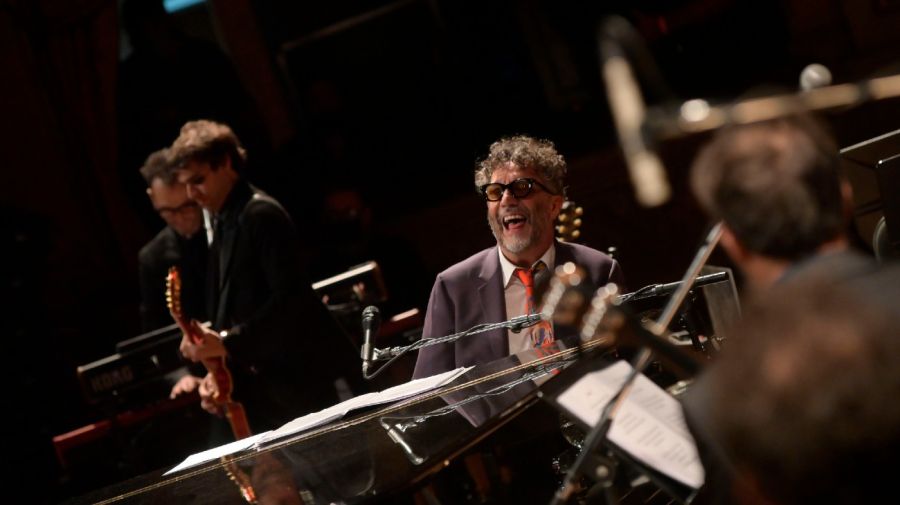 Late Sunday night, Paéz led another tribute to García with a special one-off concert at the famous Teatro Colón, the capital's famous opera house, featuring star musicians and the venue's regular orchestra.
Backed heartily by the voices of fans and VIPs who were lucky enough to secure tickets, Paéz performed new versions of Charly's classics, with emotion swirling around inside the Colón's walls and the homes of thousands who watched a livestream of the show in their own homes.
Though he didn't make it onstage at the Colón, the man himself did manage to reappear later that night, reportedly at a private party for friends and family at the Faena Hotel in Puerto Madero.
– TIMES/PERFIL