The death of Diego Armando Maradona at the age of 60 rocked the entire world on Wednesday, most notably in Argentina, where preparations are taking shape for what is expected to be a huge and emotional farewell to the legendary late footballer.
A million people are expected to head to the centre of Buenos Aires over the next two days, according to estimates from government officials, who confirmed Wednesday that the iconic Argentine's wake would take place at the Casa Rosada.
Hundreds were already queuing in the early hours of Thursday morning. The wake for the general public will run from 6:00 a.m. to 4:00 p.m. on Thursday (9:00 a.m. to 7:00 p.m. GMT), reported a statement from the Presidency.
President Alberto Fernández, who declared three days of national mourning after news of Maradona's death from a heart attack emerged, offered the use of Government House to the late footballer's family. Other options, such as the stadiums of Boca Juniors and Argentinos Juniors were considered, but the relatives agreed to a public farewell.
A spokesperson for the government told local news agencies Maradona's body will be in a closed casket in the Hall of the Patriots. Members of the public will be able to pay their respects if they wish, filing in through the door at Balcarce 50 and exiting at another at Balcare 24. Doors will open at 6am this morning (Thursday) and will be open until at least 4pm, according to reports, with the wake set to last until at least Friday, potentially extending for another day.
Preparations for the event began early on Wednesday, just two hours after Maradona's death, and two hours before the government confirmed the wake would be at Government House. Doors that have been shuttered at the Casa Rosada have been reopened to prepare for the flood of visitors, with fences being erected along Avenida 9 de Julio, Avenida de Mayo and near the Plaza de Mayo, with security officials seeking to set a queue in place that follows social distancing guidelines put in place to tackle the coronavirus pandemic.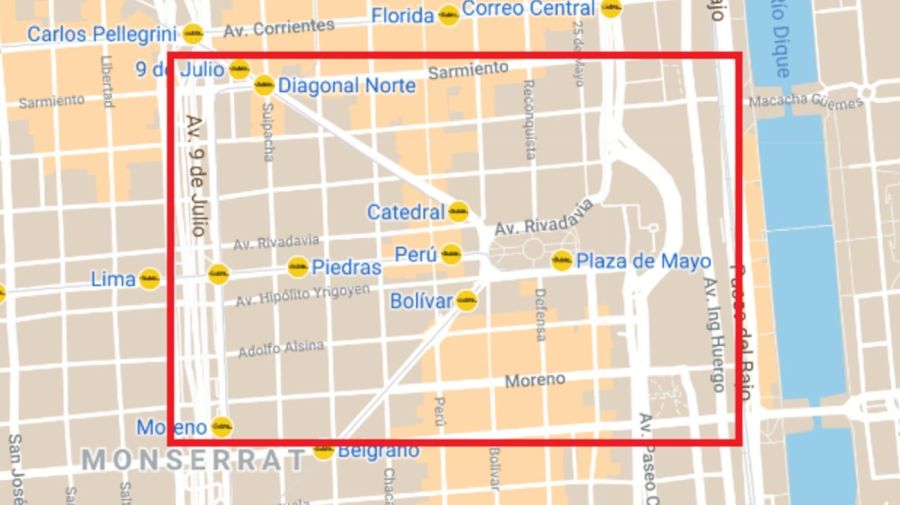 The City government has confirmed that three Subte stations - Perú (Line A), Catedral (Line D) and Bolívar (Line E) – will be closed, with officials designating an area spanning from Avenida 9 de Julio to the Paseo del Bajo underpass as pedestrian only. Vehicles will be prohibited from moving, with seven sanitary and disinfection points set up to assist those who attend.
On Wednesday evening, officials representing Maradona's family, including the late star's secretary Maximiliano Pomargo and lawyer Matías Morla attended a meeting at the Casa Rosada with Health Minister Ginés González García and the Secretary General to the Presidency, Julio Vitobello, who are leading the preparations.
Maradona's remains, accompanied by a huge security detail and applauded by fans along the side of the road, arrived at the Casa Rosada in the early hours of Thursday morning. His body underwent an autopsy on Wednesday evening at a hospital morgue in San Fernando, before being readied for transport.
Perfil reported Thursday morning that prosecutors believe Maradona died in his sleep, at some point between Tuesday night and Wednesday morning. He was last seen at 11pm by his nephew, who lives in a house next door in the San Andrés gated community in Benavidez. His non-responsive body was eventually discovered in bed at 11.30am, after members of his team went to check on him. After calling the emergency services, a host of ambulances arrived on the scene, initially three, later as many as nine. Attempts to revive the 60-year-old were unsuccessful.
– TIMES/PERFIL