Franklyn Allen "Tex" Harris, the United States diplomat who helped save the lives of Argentines during the brutal 1976-1983 military dictatorship, has died.
The tall, robust ex-US official, who commanded great respect in the human rights community, passed away on Monday, sources close to the family confirmed. He was 79 years old.
Beginning his service in 1965, Harris served in the US Foreign Service for over 35 years, serving in nations such as Venezuela, South Africa (during the transition from apartheid), Australia and Argentina.
Sent by then US president Jimmy Carter to monitor Argentina's military dictatorship and its nuclear ambitions, Harris arrived in Buenos Aires in June, 1977, where he served as a junior officer and permanent envoy at Washington's Embassy in the capital.
But, after learning of the prevalent human rights abuses taking place at that time, efforts to combat the terror quickly became his primary focus.
Detailing disappearances
During his time in Argentina, Harris regularly visited the Plaza de Mayo and met the families of the disappeared, including the Mothers of Plaza de Mayo. Receiving thousands of complaints denouncing abuses perpetrated by Jorge Videla's military regime, Harris opened the doors of US Embassy to relatives of the missing, detailing the disappearances.
Harris worked closely, in particular, with Patricia Derian, a former civil rights leader who had been tapped by Carter to take on the newly created post of US assistant secretary of state for human rights. The duo swiftly became key individuals in the battle to draw attention to the military regime's campaign of torture, disappearances and state terror.
After two years, Harris compiled a comprehensive report on the fate of thousands of victims, as well as the structure of the regime's repressive apparatus, shedding light on the atrocities with remarkable detail. Harris informed the US government that the dictatorship had "a clear intention to exterminate" its enemies.
He noted around 9,500 cases of missing persons, documents show, though there was significant pushback from his superiors – not everyone in the US State Department welcomed the reports. Some wanted to prioritise commercial relations over human rights, he once explained.
"I had many fights at the Embassy, ​​there were many people who wanted to have good relations with the military. They only saw two forces in Latin America: the Church and the Army," he once remarked.
Two decades on, the US State Department would go on to honour him with its Distinguished Honor Award, the agency's highest distinction possible, for his work in Argentina. In 2000, he himself established the "Tex Harris Award" for creative dissent by a Foreign Service specialist, honouring those who broke ranks to denounce crimes.
Argentina's Foreign Ministry paid tribute to Harris, praising his "essential role" in recording crimes against humanity. "The Argentine Government and its people deeply regret the death of former US diplomatic official Allen 'Tex' Harris, who played an essential role in denouncing the disappearances and violations of human rights during the last civic-military dictatorship," the Ministry, headed by Felipe Solá, said in a statement.
"Tex Harris was assigned to Argentina from 1977 to 1979, during which time he opened the doors of the United States Embassy to relatives of the disappeared and tried to help them find their loved ones. During this period, he filed 13,500 complaints about serious human rights violations," it continued, noting that Harris had been decorated with the Orden del Libertador San Martín by late president Néstor Kirchner in 2004.
'Risked their lives'
Former Buenos Aires Herald editor Robert Cox, a friend and colleague of Harris who ran into trouble with the Junta for printing articles on the disappeared, once paid tribute to Derian and Harris, saying they had "risked their lives to save the lives of others."
Cox also credited Harris with having saved his own life, when military officers had taken the journalist in for questioning.
"I will never forget that by defending myself, Harris and his family lived perpetually threatened. Even he and his wife suffered an attack and an attempted kidnapping," said Cox.
Harris would eventually return to Washington in August, 1979, where – in his own words – he was sanctioned and "almost thrown out [of the US foreign service] for insubordination."
"In the end, Harris had to leave the country and, when that happened, one of the top leaders of the dictatorship, General Guillermo Suárez Mason, called a toast for having achieved his expulsion," explained Cox.
Chargé D´Affaires at the US Embassy in Argentina, Mary Kay L. Carlson, described Harris as "a legend in the US Foreign Service."
"I remember first learning about him when I joined the State Department in the mid-1980s," she told the Times. "His principled leadership, including as president of the American Foreign Service Association – the Foreign Service's union – was an inspiration to many during his nearly four decades of service."
"One of the hallmarks of good diplomacy is the ability to bring people together to deal with difficult issues – Tex Harris did exactly that. After his arrival at the US Embassy in Buenos Aires in 1977, he worked tirelessly to call attention to and combat the human rights abuses at that time. His example continues to inspire generations of diplomats and is testimony to the mountain-moving power of engagement," she added.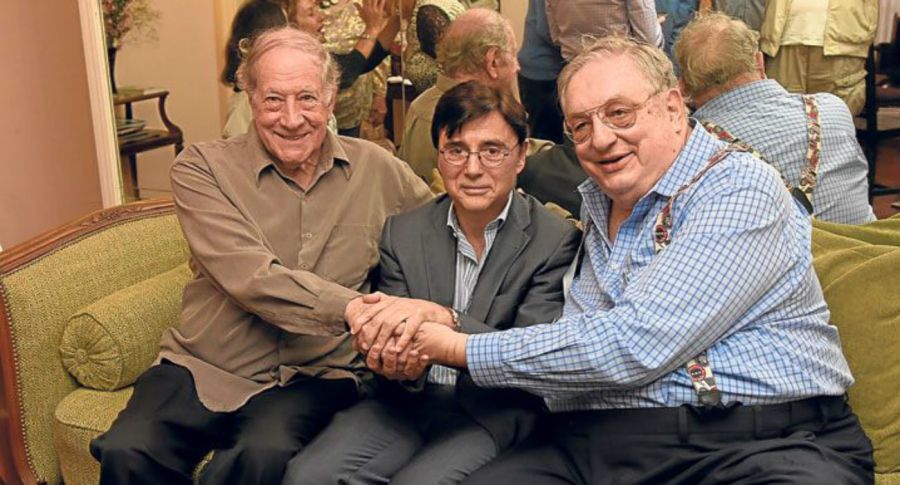 'Disputes'
Harris himself acknowledged the "disputes" among US officials that his work has produced.
"The information sent to Washington immediately caused disputes between those who advocated more serious measures against the Argentine government," Harris said in an interview years after he left his post.
"Among them were officials such as Patricia Derian ... who travelled to Argentina and faced [junta leaders] Videla, [Emilio] Massera and [Albano] Harguindeguy. There were those in Washington who wanted to subordinate human rights policy to business relations," he railed.
In recent years, new evidence has shed light on these issues. Declassified documents from the US government, released in 2016, reveal internal deliberations over how to tackle Argentina and Washington's tepid response to documented crimes against humanity.
They also show that the CIA and other US agencies knew in detail about the infamous Plan Cóndor scheme that was operational in Argentina, Bolivia, Brazil, Chile, Paraguay and Uruguay, whose intelligence services worked together to kidnap, torture and exterminate their opponents.
Harris' work was invaluable in documenting such abuses and the victims who suffered at the hands of the Junta.
"There was no information available in Argentina, not in the press nor anything like that. I decided to open the Embassy's doors, every afternoon, for three hours, to be able to speak with families," Harris once explained in an interview, noting that distrust of Washington slowly began to dissipate.
"Little by little, some came to the Embassy. ​​I did my interviews. And they came back and told others that they had been able to provide information about their missing son and then more were coming. The problem is that only in a few cases were we able to save lives, because most people came six months or a year after their children had disappeared. And we could do little — they were dead, in the grave or lying in the Río de la Plata," he lamented in 2014.
"Soon we started processing hundreds of cases per week. We put together folders — everything by hand, there were no computers. We had a calendar in which we put the number of reports of disappearances that we recorded per week," said the diplomat in a 2012 interview with Miradas al Sur, in which he praised the invaluable work of librarian Blanca Vollenweider, who helped catalogue the missing.
Harris knew that he had become a nuisance for the dictatorship.
"The government asked us to stop disclosing [the abuses] to the world," he once said. "The population was being executed without trial."
"I became a credible witness. That was very important because it allowed everything that was happening in Argentina to appear in the press of all those countries, all over the world, allowing it to be known about the horror of what was happening in Argentina and, finally, get the military's extermination plan to recede," he said in another interview.
"This happened when it was understood that in what was supposed to be a war against terrorism, they were killing 15,000 to 25,000 of their own citizens – almost 0.1 percent of the Argentine population was being executed without trial."
In total, an estimated 30,000 people were disappeared by the 1976-1983 military dictatorship, according to human rights organisations.
Harris, a native of Dallas, himself described it as "a campaign of extermination."
"I made a career out of being a pain," the graduate of Princeton and University of Texas law school once said. "My mother always said speak out and help people – it's just the way I'm wired."
—TIMES/PERFIL
• This story has been corrected to reflect the fact that Mr Harris was in fact 81 when he died, and not 79, as originally stated.