If you walk into a bookstore anywhere in Buenos Aires, you'll probably see Colleen Hoover, Stephen King and Nicholas Sparks mixed in with local authors and other foreign translations.
Go in a bookstore almost anywhere in Latin America, France, Italy, or Germany, and you'll recognise dozens of familiar titles colouring the shelves. Yet, in bookstores across the United States and the United Kingdom, you'd be lucky to find the lonely table for 'Translated Titles.'
Only around three percent of books published each year in English are translations, according to estimates from the University of Rochester. Of those three percent, only a fraction are covered by the mainstream media. So even titles which pass the smell test, get picked up by a publishing house and spend months in translation might remain virtually unnoticed by the already over-saturated English publishing sphere.
In Edinburgh, a small-Argentine-run publisher is opening the door for Latin American literature so that it not only makes its way into English, but makes its way into your hand.
Charco Press focuses only on translated literature from Latin America, and it wants to make titles from the region "accessible to everyone." Publishing on average six books a year, the company has translated works from Latin American big-hitters like Claudia Piñero, as well as fresh voices like Ariana Harwicz.
Despite the challenges of publishing only translations, Charco has also had notable successes, with three titles nominated for the International Booker Prize and others for the yearly Best Translated Book Award. Since their start over six years ago, Charco's initial print runs have grown from 1,500 to 5,000 copies per book, with some special titles like Elena Knows by Claudia Piñero surpassing 20,000 copies sold.
The publishing house's directors hope to continue to garner attention across the language hemisphere for their authors, many of whom have become household names in Latin America.
"Publishing translations aren't usually going to be best-sellers – that can't happen – but I think that Charco surprised some people," said Frances Riddle, translator for Charco. "They've just blown up."
Meet Charco
In 2016, Carolina Orloff and Sam McDowell co-founded Charco Press "out of a combination of deep frustration and equally deep passion," Orloff expressed.
Orloff grew up surrounded by local greats like Adolfo Bioy Casares and Jorge Luis Borges in her great-grandfather's book shop, just down the street from the famous Obelisk in downtown Buenos Aires. So when she moved to the UK, she was struck by the "radical lack" of contemporary voices in Latin American literature lining English shelves.
Orloff and McDowell decided they needed to freshen up the scene, not only bringing contemporary Spanish and Portuguese authors to English-speakers, but also new translators who reflected the array of voices and styles of the authors they represent.
Later that year, Charco presented its first catalogue of five books – all written by Argentine authors. The point, Orloff said, wasn't just to represent her home country; she wanted to make a statement about the diversity of books from every country south of the US border.
"From one single country in Latin America, within one specific generation, you could get five extremely different novels" each with "completely different styles, completely different points of view, different aesthetic projects, different rhythms, voices, and playfulness," she said.
The name "Charco" is a play on the language of connection – meaning 'puddle' in Spanish, the name is also a colloquialism used in some Latin American countries to refer to the Atlantic Ocean – thus, Charco Press is a linguistic bridge connecting countries "across the puddle" from each other.
Yet, bringing Latin American literature to English readers isn't as easy as sending a translation "across the puddle," and Charco knows that.
"They're not just putting these books out and then letting them live their lives," Riddle said. "They're making sure that they're getting the most attention that they can, making sure these books get in front of as many readers as possible."
The Import/Export Problem
Outside the English-speaking world, "it's the most normal thing to be reading books in translation," said Fionn Petch, Senior Editor for Charco Press.
In Argentina, around 30 percent of books published are translations – a dramatic difference from the three percent figure in English-speaking countries.
Some of that is the fault of a penny-pinching market and mainstream publishing houses sticking to what sells. Most major English-language publishing houses don't push money or resources towards translations because they're "not an easy sell," Petch explained. Sometimes, the publishers might even blame the difficulty of sending foreign authors on a book tour.
Whatever the reason, translations are rarely greenlighted by the "Big Five."
Yet the lack of translated titles can also be blamed on a dominant culture syndrome, Petch told the Times. While the majority of foreign titles in other countries are translated from English, anglophone readers just don't want to pick up a foreign title.
"Self-satisfaction, a lack of curiosity and the thought that foreign literature is more difficult or more serious" makes it difficult to market translations to English-speaking audiences, Petch divulged.
"There's a sense that, 'we don't need it because we're publishing such diverse stuff in English already,' " he explained.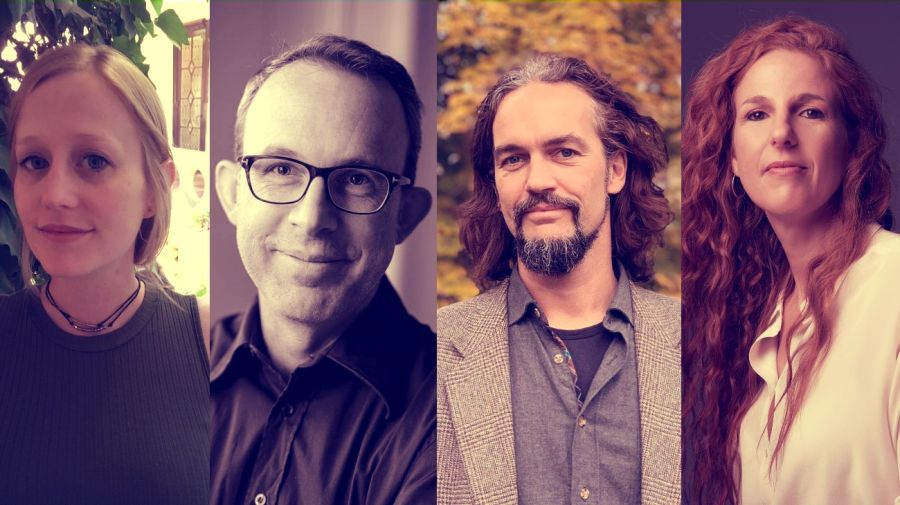 The Great Latin American Novel
With few Latin American titles making it through the cut-throat selection process for translation, a very narrow genre of "Latin American stories" has emerged in the English-language book world.
"There's a strong idea in the anglophone world that it's either magic realism or it's about living under a dictatorship," Petch emphasised.
"Boom novels," titles like One Hundred Years of Solitude and Love in the Time of Cholera, from the Latin American literary movement of the '60s and '70s were widely translated and broke into the elusive English market, he explained. When the translation market contracted again, these novels remained, and they became the anchor for what English-speakers know Latin American titles to be.
There's a huge gap between what modern fiction from Latin America looks like and what English-speaking audiences think it looks like, Petch continued. In fact, by mistakenly categorising "Latin American literature" as a genre, English-speaking audiences neglect the diversity of stories across the Southern Hemisphere, he said.
Since its first round of translations in 2016, Charco has aimed to diversify the stories on English shelves. Last year, they published an English translation of the acclaimed novel Salt Crystals, by Cristina Bendek, that tells the story of the historied yet largely unknown Caribbean island of San Andrés, perpendicular to Nicaragua but claimed by Colombia.
Through the protagonist Verónica's journey to understand her own upbringing, the book uncovers the island's muddled Spanish, Puritan, African and Arab history. It reflects on the interrelated themes of colonialism, climate change and intergenerational trauma, and their collective impact on the small island.
But San Andrés' size and geographic isolation does not make this story any less pertinent to readers across the world, Bendek emphasised.
"We are like a fractal," Bendek explained. "We are a part of the world in which every problem just reproduces."
In fact, Bendek said this book is especially targeted at foreign readers who don't already understand the context of the island's decolonial projects. "Read here, many people would say, OK, I understand this reality, we can all see what's going on" Bendek expressed. But English-speaking audiences most likely cannot see what's going on – they might not have even heard of San Andrés before picking up Salt Crystals.
Getting this novel into foreign readers' hands was always the goal for Bendek, so when Charco reached out with an offer to translate the title into English, she said it was "a dream come true."
As former colonial powers begin to reckon with the uglier sides of their settler pasts, this story is more important than ever for English readers, Bendek said.
"We are now in a time where we are looking back: reviewing and revising and revisiting so many of the narratives that we thought were crucial to build the frames under which we operate as a society. This is precisely a novel about checking all of that in a very personal and intimate way, and trying to find ways of assuming responsibility."
The history and present of San Andrés, just as the stories of cities, towns and barrios across Latin America, might never have escaped to the English-speaking world without Charco.
As the publisher continues to put out new translations, it hopes to fight the stagnancy of stories like this one that are meant to be read across the world, and challenge the narrow genre given to Latin American literature by anglophone audiences, Orloff maintained. And there's much more to do.
"Latin America is a vast literary country," she said. "This is just the beginning of what we're trying to do."