It's the Avellaneda derby, Independiente versus Racing Club, 18 minutes into the first half. Martín Cauteruccio catches the ball on his chest outside the penalty area and before it touches the ground, he strikes with his right leg. It's a great strike, the rojo are ahead. The instant replay comes but you cannot see the whole thing – covering some of the screen, blocking the player assisting the striker, is an advertisement for the Bplay gambling site, urging you to bet.
Statistics are opaque but one thing is for sure – the gambling business will not stop growing. If you are a supporter and use social networks, there are constant tweets by major journalists and influencers calling on you to bet on some match or another. Advertisements are multiplied across streams and YouTube channels talking about Argentine football.
Who is behind this business, which was legalised in Argentina only four years ago? Which companies are on the market and how much does the state collect?
Province by province
A good place to start is Buenos Aires Province, the region that is home to nearly a third of the population. The active companies here are BetWarrior, from the Achával group also handling the Palermo Racecourse, with Binbaires and a foreign partner (mandatory by law) called Intralot International, from Greece. Then there is BPlay, from the Tabanelli family's Boldt, together with 888 Holdings; British firm Bet365 with Gustavo Ranucci and Oscar Steffani; and Swedish company Bettson with Daniel Mautone (who owns, among others, Casino Victoria).
In Buenos Aires City, the nation's capital, the active companies are Codere, Boldt, Ivisa, Upline (Jugadón), Betson, Betway, Bet365, Casino Bs As, Betfun and BetWarrior.
In order to understand how the system works in Argentina it is worth remembering that the business operates province by province – i.e. every jurisdiction (including Buenos Aires City) decides how to set the stage. Thus, for instance, Buenos Aires Province has up to seven tenders (four are already in operation) and in the City of Buenos Aires there are unlimited licences (currently 10 are up and running). These are two of the most interesting districts in the country, given their population and available resources (followed by Córdoba, Santa Fe and Mendoza).
Collection: what's the take?
In Buenos Aires Province, agreements with companies last 15 years, with the current licensees holding contracts that run up to late 2035. The province collects a levy of 10 percent of the net winnings, i.e. total bets minus prizes. Out of that 10 percent, eight percent goes to general revenues and the remaining two percent to the lottery.
"All domains authorised by jurisdictions have the domain 'bet.ar'. That is key to people not betting on fake sites," the government in La Plata said.
Buenos Aires Province collects around 400 million pesos per month.
"It would be a lot more if there weren't so many illegal sites. It's not like it used to be, with neighbourhood bookies. Now there are illegal multinationals who don't pay taxes here. How do you stop that? Governments receive reports from companies which are legal and above board. They go to the courts. But blocking a site takes at least six months," said an official, speaking on condition of anonymity.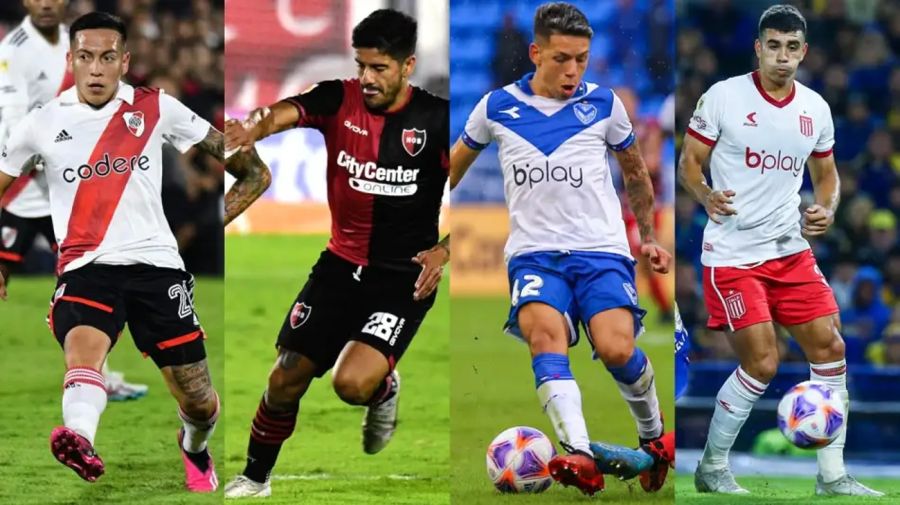 In the nation's capital, the agreement is not so different. Licences are for five years, which may be renewed for a further half-decade. According to sources at the Buenos Aires Lottery (LOTBA), 93 percent of sports bets return in prizes. Out of those seven percent of net winnings, 10 percent goes to City Hall and out of the remaining 90 percent, three percent goes on gross earnings taxation, the rest is for the company to keep.
"The growth is exponential. The World Cup caused quite a stir but we are far from what we expected at this stage. Online betting accounts for six percent of physical bets today, it should be more," they added.
City Hall collects nearly 60 million pesos per month, according to spokespeople.
AFA and the national team
Leandro Petersen is the marketing officer for the Argentine Football Association (AFA). He answered questions from Perfil enquiring about the governing body's deals with sports betting companies – the sponsors of the national team on the one hand, and the professional league (Liga Profesional de Fútbol) on the other.
"The national team is segmented within the field, there is a crypto-casino with a company called BC.GAME betting – it's a big world. BetWarrior only sponsors the team in this country. Then there are regional agreements – for example, there is a sponsor of bets for Asia called Dafabet (up to 2025) with agreements with the Premier League."
For the nation's top flight league, the official sponsor is Bplay. After Binance, it is one of the so-called 'big three,' together with YPF and TCL. According to Perfil's findings from company sources, exclusivity for a sponsor is at an annual US$1.5 million. Who collects for allowing Bplay to brand itself on every replay of a league goal? That agreement is with the companies broadcasting matches, both ESPN and TNTSports.
"Companies invest a lot of money in publicity. That is why they have started to show up on jerseys. Codere is on River's [shirt], Bplay on Estudiantes de La Plata's and Vélez Sarsfield's," explained one sports journalist who has been following the business since it was legalised in 2019.
In Rosario, City Center is the main sponsor of Newell's Old Boys and Rosario Central.
"They have also heavily invested in journalists and influencers. Today an Instagram story by a third-rate journalist can go between 20,000 and 80,000 pesos – if that journalist is also on TV, it can be US$200 per 10 tweets. The player is surrounded on all sides. Shirts, television and social networks," added the journalist, who preferred to speak without attribution.
There is, however, a trend in the other direction. A few days ago, England's Premier League decided to remove betting publicity from the front of team shirts via a gradual process which will end in the 2025-2026 season, when the last such contract in force expires. What will remain is advertisements on shirt sleeves, stadium fences and digital channels, though. There are currently eight teams in the English behemoth whose main sponsor is a betting house (Bournemouth, Brentford, Everton, Fulham, Leeds United, Newcastle United, Southampton and West Ham United).
Addiction problems
It's hard to track the number of gambling addicts in Argentina and online betting has clearly changed the game. Sites often have a "self-exclusion" option to prevent people with gambling addictions from playing. Some companies comply although the times can vary.
A gambler spoke to Perfil about it on condition of anonymity: "I'm an addict in recovery. There are companies which really help you. But in others you exclude yourself and your profile is active again after 72 hours. Meanwhile, they send you emails inviting you to events to keep you in their circle."
Juan Gossen, a director of the Buenos Aires Province Ombudsman's office and a member of its Addiction and Problematic Consumers Observatory, told the Télam news agency that "in the last year we have detected inquiries by young people with compulsive gambling."
Gambling addiction is an emotional disease recognised by the World Health Organisation as affecting aspects of the personal, family, working, social and financial life of those suffering from it.
Gossen said: "Children often access online betting with their parent's [credit] cards and that's a big problem, not only for them but for adults as well."
Match-fixing?
Last year a betting scandal broke, with football players accused of having cashed in by deliberately playing against their team's interests. The side in question was El Porvenir, a small club in the Primera C, the regionalised fourth division of the domestic football pyramid.
A case for "criminal investigation" is now pending at the Prosecutor's Office 6 of Lanús. The testimony in the file, however, is convincing. According to statements by players at the club, offers were facilitated in the changing-room, whether directly or through the suggestion of a meeting with a representative who then propositioned them. The amounts offered to "kick it the other way" ranged from 12,000 to 300,000 pesos a game, as requested.
Is match-fixing widespread? It is well beyond that. According to football-players, the biggest pay-offs come not from goals but from own goals, penalties and even the conceding of corner kicks to the opposing team.